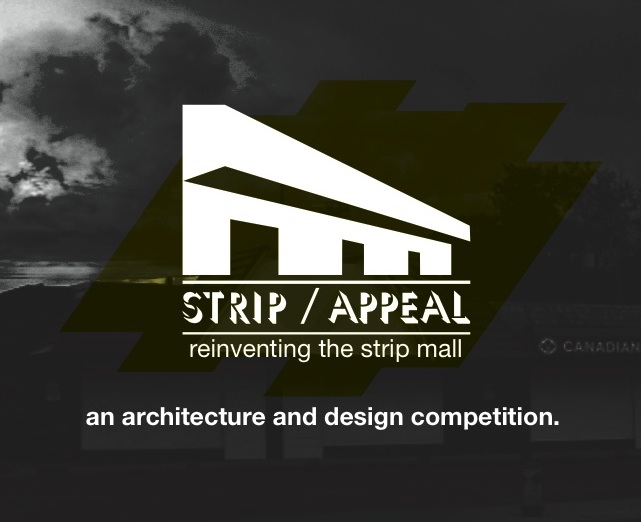 In many neighborhoods across North America, small 5-8 store strip-malls, once anchors of local retail activity, have become today's suburban blights: envisioned as community hubs of consumption and services, many of these places are being abandoned, becoming underutilized and dilapidated as the services move out of local neighborhoods in favour of larger-scale shopping districts serving greater catchment areas.
Strip Appeal is an ideas design competition, and travelling exhibit, intended to stimulate and showcase creative design proposals for the adaptive reuse of small-scale strip-malls.
We ask: How might the small-scale strip be reinvented and redeveloped to local advantage? 
With creative thinking and design experimentation, we believe there are many ways to transform these ever-present yet ailing built forms to promote walkability, sustainability and community as suburban experience.
Strip Appeal exemplifies the CRSC's commitment  to promote vibrant and sustainable city-regions in Alberta and elsewhere by engaging communities to research present conditions and future possibilities.
This competition will provide a unique opportunity to challenge the conventional design of strip malls and to investigate and develop new concepts for sustainable and community-centered suburban architecture for the 21st century.
Jury 
Dr. Rob Shields, University of Alberta.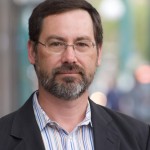 Dr. Shields is the Henry Marshall Tory Chair and a Professor in the Department of Sociology and Professor in in the Department of Art and Design at the University of Alberta. He is also Director of the City-Region Studies Centre. Dr. Shields'  research focus is urban cultural studies, particularly the social use and meanings of the built environment and urban spaces and regions. Current research includes the late work of Jean-Francois  Lyotard and of Jean Baudrillard, suburban retail, facilitating studies of nanotech research clusters and publishing projects such as a 'Strategic Thinking for Regions', a Departmental anthology  of faculty and students on  'Ecologies of Affect', and a monograph on 'Topologies of Space'. 
 Dr. Shields founded 'Space and Culture' an international peer-refereed journal, and 'CURB' planning magazine, has lectured in half a dozen countries on the identities of 'Places on the Margin',  on consumption and 'Lifestyle Shopping' (ed. 1993), urban and architectural issues such as 'What is a City? Rethinking the Urban After Katrina' (ed. 2008), and Building Tomorrow: Innovation  in Construction (ed. 2005), as well as theorists such as 'Lefebvre' (1999), and the relevance of 'The Virtual' (2003) and of 'Cultures of Internet' (ed. 1996) to everyday urban life.   
Larry Ksionzyk, Principle Urban Designer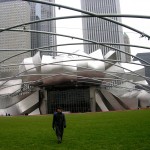 Larry has over thirty years experience in urban design, community development, land use and transportation, transit oriented design, sustainability, policy development, industrial land, waterfront development, conflict resolution, regional and community planning and project management and delivery as a consultant, business owner and urban planner for the Oregon Department of Land Conservation and Development and the Urban Development Corporation of New York State.  Presently, he is a Principal Urban Designer for the City of Edmonton's Sustainable Development Branch. 
While working for the State of Oregon as a community and industrial development specialist, he worked closely with the retail and industrial land development sectors to create and beta test a state industrial land policy.  He also has extensive experience siting retail development in urban areas.
Over his career, Larry has led, designed, managed and staffed planning and development projects as a consultant, business owner and government employee grounding him in the diverse perspectives and needs of the real estate and development sector, small and large business owners, the design community, special jurisdictions and all levels of government. 
Kristy Trinier, Public Art Director, Edmonton Arts Council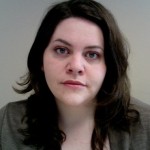 Kristy Trinier is the Public Art Director of the Edmonton Arts Council. She has a Master's degree in Public Art from the Dutch Art Institute (ArtEZ Hogeschool voor de Kunsten) and a Bachelor's degree in Visual Art and English from the University of Victoria. She has a background in arts administration and has exhibited her artwork internationally. 
Shafraaz Kaba, Architect/Partner Manasc Issac, Edmonton
 Shafraaz started off studying Engineering and decided he would much rather draw than do Calculus. After completing a Bachelor's Degree in Environmental Design  Studies, he finished his Master of Architecture degree at Dalhousie University.
Traveling to Halifax to attend school gave Shafraaz the travel bug. He has traveled to East Africa, most of Europe, Australia and New Zealand. He has worked in  London, England and all the way to the far reaches of Northern Pakistan. In Pakistan, Shafraaz was holed up in a small town called Gilgit where he camped for  eight months without reliable power, water or other services. This experience has given him a deep appreciation of building systems and their integration in  modern buildings. His work in London included projects at Millennium Dome and other hi-tech buildings with architects Michael Hopkins, Norman Foster, and  Nicholas Grimshaw.
He is a founding Member of the Media, Art and Design Exposed (M.A.D.E.) in Edmonton Society which creates public programs that bring design, art and architecture to the public. Shafraaz is a founding member of the Edmonton Design Committee, a project review panel for downtown Edmonton. 
Aidan Rowe, University of Alberta.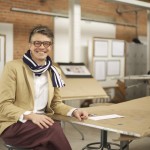 Aidan Rowe is Assistant Professor of Visual Communication Design/Interactive New Media at the University of Alberta. He teaches design fundamentals, interactive media, design theory, and information design.
His research, curatorial and practice interests are in design and education. Recent practice-based work explores human computer interaction, net.art, and information aesthetics. Written and pedagogic work revolves around understanding and improving design education in practical and theoretical forms. He has lectured and taught design in Canada, Japan, Korea, Germany, Hong Kong, France, and the UK.
Nadir Bellahmer, Chair of M.A.D.E.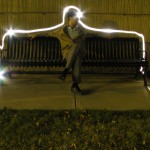 Born and raised in Edmonton, Nadir Bellahmer is the current Chair of M.A.D.E.inEdmonton.  He currently works as a supermarket designer and is a musician currently involved in multiple projects.
Dr Arlene Oak, University of Alberta.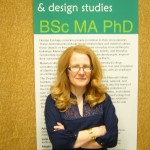 Dr. Arlene Oak is an Associate Professor in the Department of Human Ecology at the University of Alberta, where she teaches and supervises students who are studying the interdisciplinary field of material culture studies. As well as teaching at several institutions in Canada and the UK, and working in various roles in a range of museums, Dr. Oak's background includes the studio-based study of fashion, furniture, and graphic design, an MA(RCA) in Design History, and a PhD in the social psychology of design practice. 
Dr Oak's research explores the social aspects of design, with particular attention directed to how language is used during the creation, mediation, and consumption of designed products and buildings.  Her current research projects are focused on examining how narratives and networks of agency are managed and performed in the practice of fashion design and architecture, and in the education of artists and designers.
Sans façon, Artist/Architect Collaboration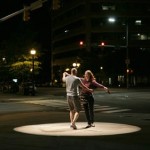 Sans façon began as an investigation between French architect Charles Blanc and British artist Tristan Surtees and has developed into an ongoing, collaborative art practice. They undertake diverse projects, both temporary and permanent, and through their public art practice, explore the relationship between people and place. 
"We like to see the role of the artist and art as a catalyst in a process of raising questions and inviting one to look and think differently about a place, hoping to create an opportunity rather than an inanimate object."
Sans façon will implement the Watershed+ Lead Artist Pilot Project for the City of Calgary, starting in September 2011 and running until spring 2013, an innovative arts program involving creative practitioners within the activities of the water services . Sans facon has previously worked with The City of Calgary, leading a multi-disciplinary team for the Visual Language Project and working as members of the Laycock Park/Nose Creek Restoration capital project team along with engineering consultants and City staff from Water Resources/Services, Parks, and the Public Art Program.
Competition and Exhibition Curator
Dr Merle Patchett,  University of Alberta.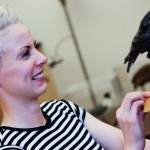 Dr Merle Patchett is Postdoctoral Fellow at the City-Region Studies Centre, University of Alberta. Merle completed her Masters and PhD in Geography at the University of Glasgow, Scotland.
Merle's research broadly investigates people's engagements with the material world and the spatial habits of thought that inform the ways these engagements are imagined and practiced in everyday life. She has published her research widely and in a variety of forms. Interested in expanding the conceptions of 'research output,' Merle has also curated a series of art-sci exhibitions at the Hunterian Museum, Glasgow, and most recently at the FAB Gallery, University of Alberta.  As a postdoctoral fellow with the CRSC, Merle is curating Strip Appeal, an ideas design competition and traveling exhibit intended to stimulate and showcase creative design proposals for the adaptive reuse of small-scale strip-malls.  This work is part of Rob Shields' SSHRC-funded  project "Reimagining the Mini-Mall."
Dr Patchett is also the contact for the competition: mpatchet@ualberta.ca
Competition and Exhibition Designer:
Iwona Faferek, University of Alberta.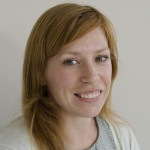 Iwona is a designer in Edmonton in her final year of the Bachelor of Design program at the University of Alberta. Her interests span all facets of design throughout visual communication and industrial design. These areas include typography, information, furniture, urban and service design. She recently won the 2011 Graphic Designers of Canada National Scholarship and also participated in a design workshop in France run by the design company Vitra. Her influences primarily come from nature, travel and literature. The most exciting aspect of design for Iwona is exploring contemporary issues and experimenting with design.
Timeline
–  Sept 5th – Strip Appeal design competition announced and website opens for entries.
–  Nov 30th, 11:59pm PST – SUBMISSION DEADLINE.
–  Dec 1st -8th – Selection of shortlist for exhibition in Enterprise Square Galleries, University of Alberta.
–  Dec 12th- Jan 18th – Enterprise Square shortlist exhibit. During this time (Dec 16th) the jury will also reconvene for their vote.
–  Jan 9th-16th  – Online Public Vote – vote for your favourite from the shortlist here.
–  2012/13 – Prize-winning and short-listed submissions will be curated to form a travelling exhibit and bookwork (published by the University of Alberta) that will tour planning departments and architecture/design schools across North America.