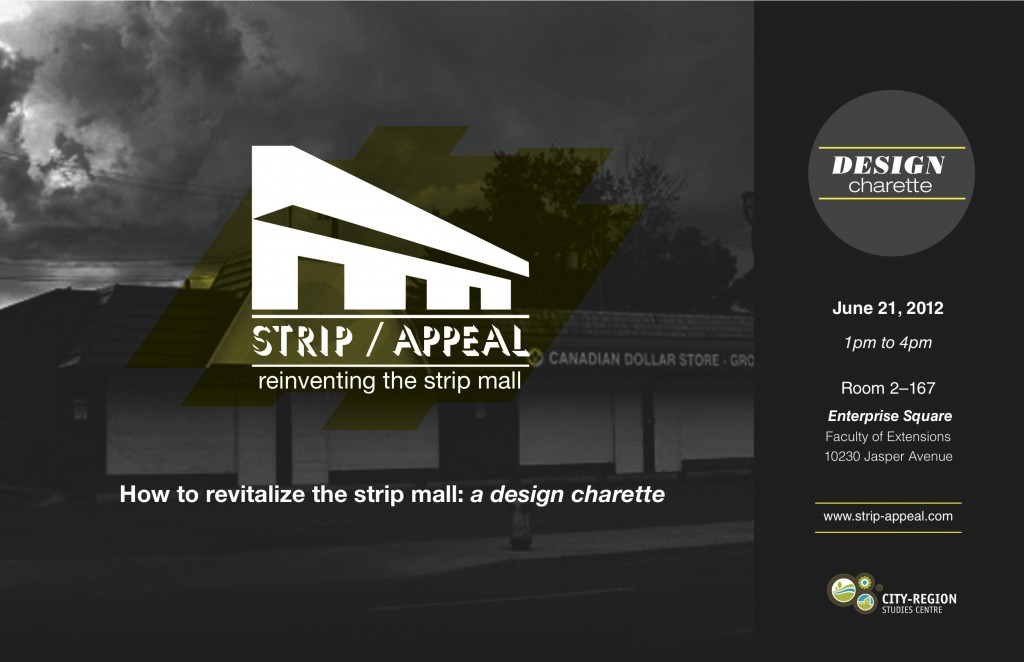 A hands on workshop to explore the planning, design and business implications of proposals for new approaches to suburban neighbourhood retail. This charette will help participants implement insights from strip-appeal.com, an international design competition to reimagine the strip mall.
The presenters and facilitators have experience with urban design and retail planning. The workshop is offered by Dr. Rob Shields, the Director of the City Region Studies Centre, who has a background in architecture and is a leading expert and author on shopping malls and consumption culture, and Dr. Merle Patchett, postdoctoral fellow at the City Region Studies Centre and geographer with a specialization in material culture and new approaches to urban problems.
This charette will be of interest to planners, developers, designers and architects, community organizers and those in retail businesses. A certificate of participation will be given.
Date: June 21st
Location: Enterprise Square (room 2-167)
Facilitated by: Professor Rob Shields and Dr Merle Patchett
Price: $75, plus fees (includes refreshments
To book visit: http://www.tixonthesquare.ca/event/detail/4987/