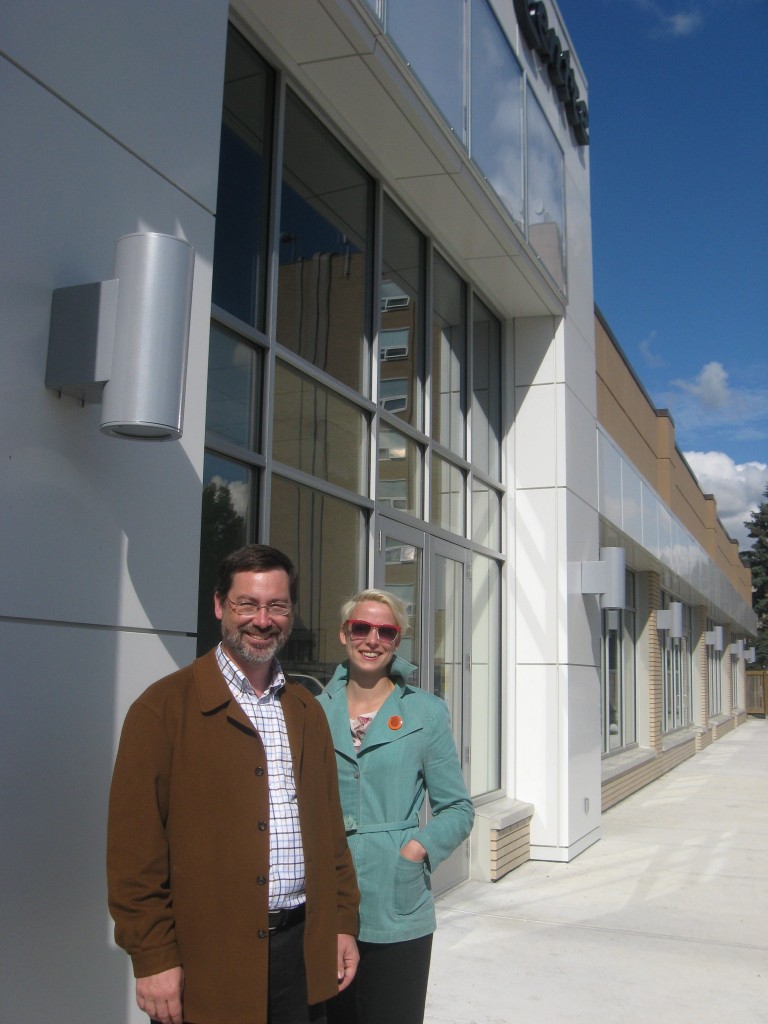 Rob Shields, director of the City-Region Studies Centre at the University of Alberta, and Merle Patchett, a post-doctoral fellow standing in front of the Lansdowne Centre in Southwest Edmonton.
To here us in interview click on the following link:
Click here to download consent/disclosure form. This will enable us to exhibit and publish your work as part of the competition.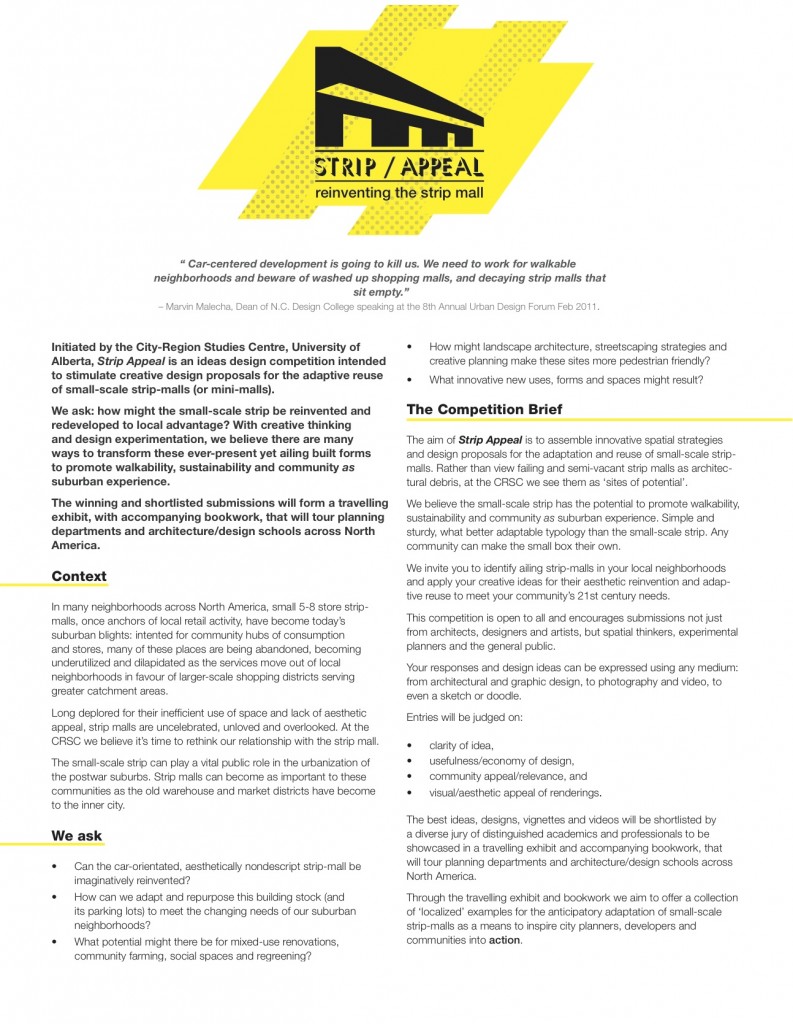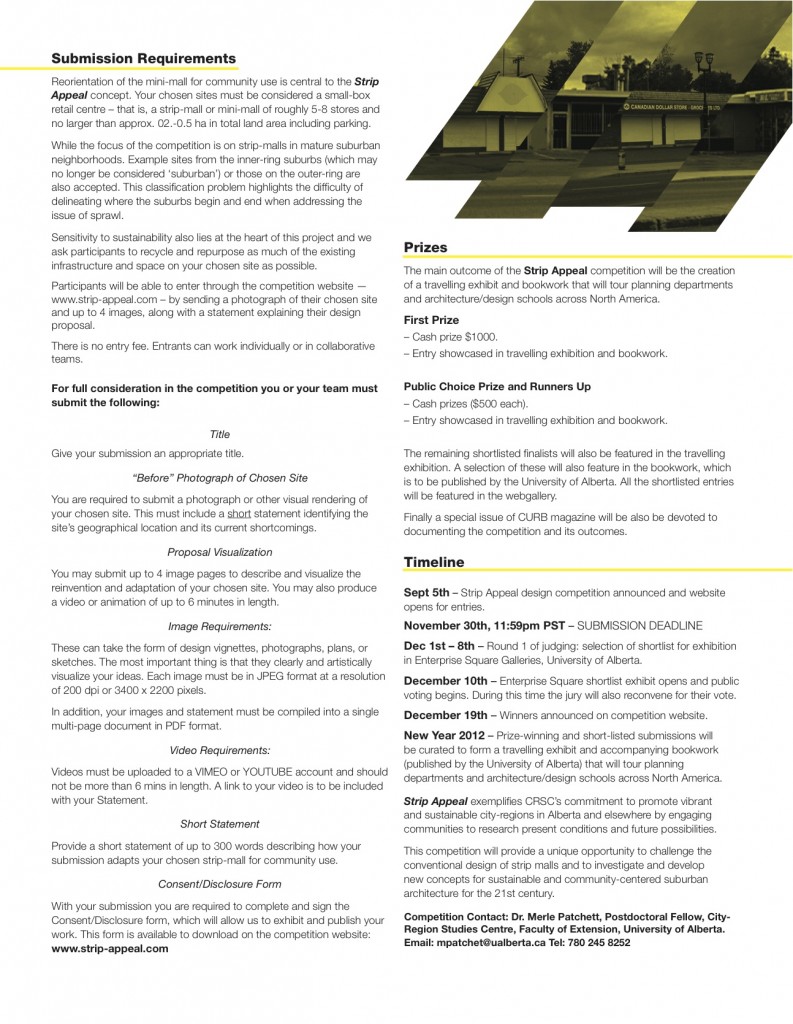 To download in pdf click here.